Petland Plano: For their extensive help in our difficult times.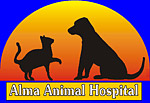 Alma Animal Hospital: For providing discounted veterinary care and taking such good care of our rescue animals.
Del Monte Foods: For donating a large amount of dog and cat food to our rescue group and for being such a great supporter of animal rescue
Bubbles N Bones: For donating free grooms to our rescue dogs!!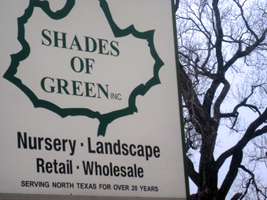 A Different Breed wants to give a big THANK YOU to SHADES OF GREEN NURSERY at 7401 Coit Rd in Frisco ,Texas,phone 972-335-9095.  With their generous donation of 21 trees,the dogs will be sure to have some shade from the hot Texas sun for many,many years."  Please thank them for their support and stop by to visit!
---
The following are some of the groups that we work with on a regular basis in our rescue efforts. They also participate in our Saturday Adopt-A-Pet events. Please visit their websites or call them for more information.
Angie's Friends

Angie Manriquez (214) 688-5585

City of Dallas
Animal Services
(214) 671-0249
Bettye Baker
www.ohar.org
Compassion in ActionPost Office Box 367
Seagoville,TX 75159
972 287 9150 VM
972 329 7286 Fax
http://www.texasforthem.org
4400 Moulton St.,Suite I,Greenville,Texas 75401http://www.causeforpawstexas.com
Last but certainly not least,all of the ADB Volunteers for donating so much of your time,energy and love—we are only successful because of your hard work and dedication!